Discover our products, look through our catalogue
The deliciousness of a high quality artisanal ice cream can not be easily described in words.
However, you can enjoy it looking through our catalogue!
Find out our whole range of products: download the catalogue to find the best tasting flavour and format that better fits your business needs.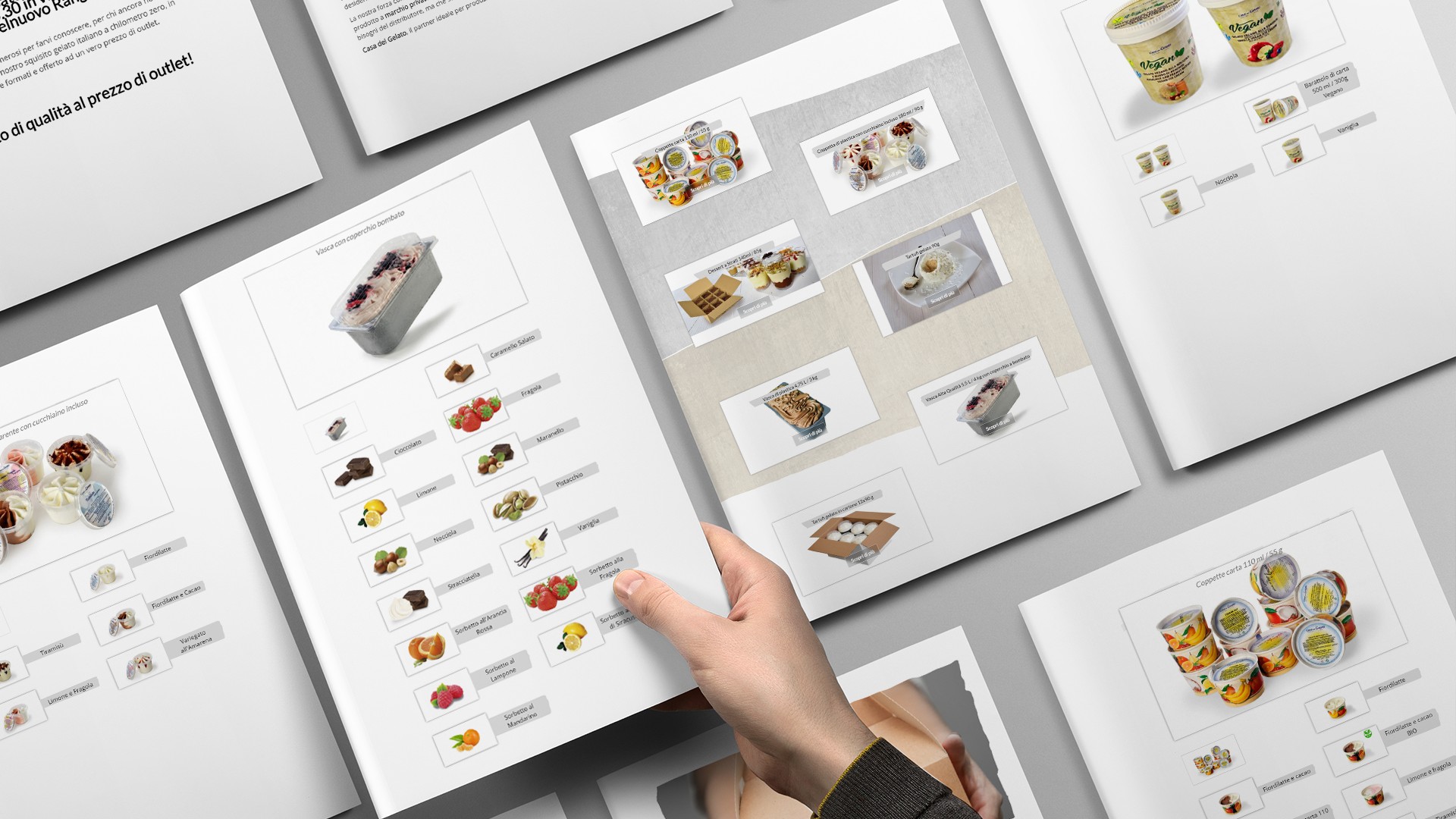 Don't worry if you can not find the recipe you are looking for, we will be happy to cooperate with you in developing the ice cream that fits perfectly your requests.
Are you looking for a specific flavour that you haven't found on the catalogue?
Contact us and we will craft it for you!