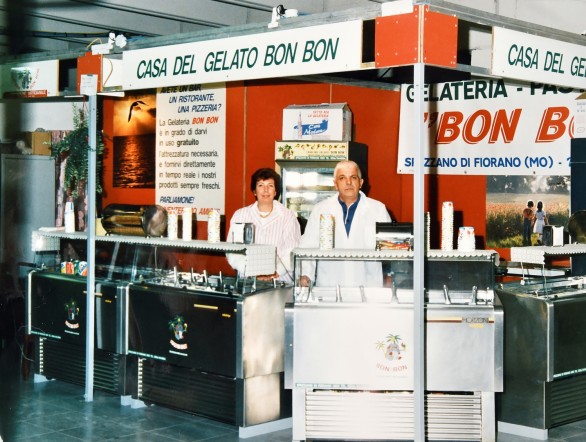 Casa del Gelato was founded in 1979 by Angelo Giovanardi that, after years of experience in the production of homemade gelato, decided to open in the center of Maranello an ice cream shop with a little laboratory for the manufacture.
Giovanardi's gelato had a lot of success and the activity grew so fast that, in a short period, started to be spread on daily basis to bars, restaurants and catering societies.
To face the continuous growth of the gelato demand, the enterprise was moved in a new and bigger factory and the company started to focus on product diversification and innovation.
In 1995 the founder retired from work and passed the firm to his sons Corrado and Andrea, that followed the footsteps of the father producing high quality gelato and introducing new product's lines (retail channel).
The philosophy of the brothers was based on the purpose to make the business grow, maintaining the high quality standards that have always caused the commercial success of their product.
This principle made possible the passage from an homemade gelato production to a small industrial activity, without distorting the product.
In 2011 the firm was moved in a new production site in compliance with the most important certifications world-wide recognized.