The high quality artisanal ice cream km 0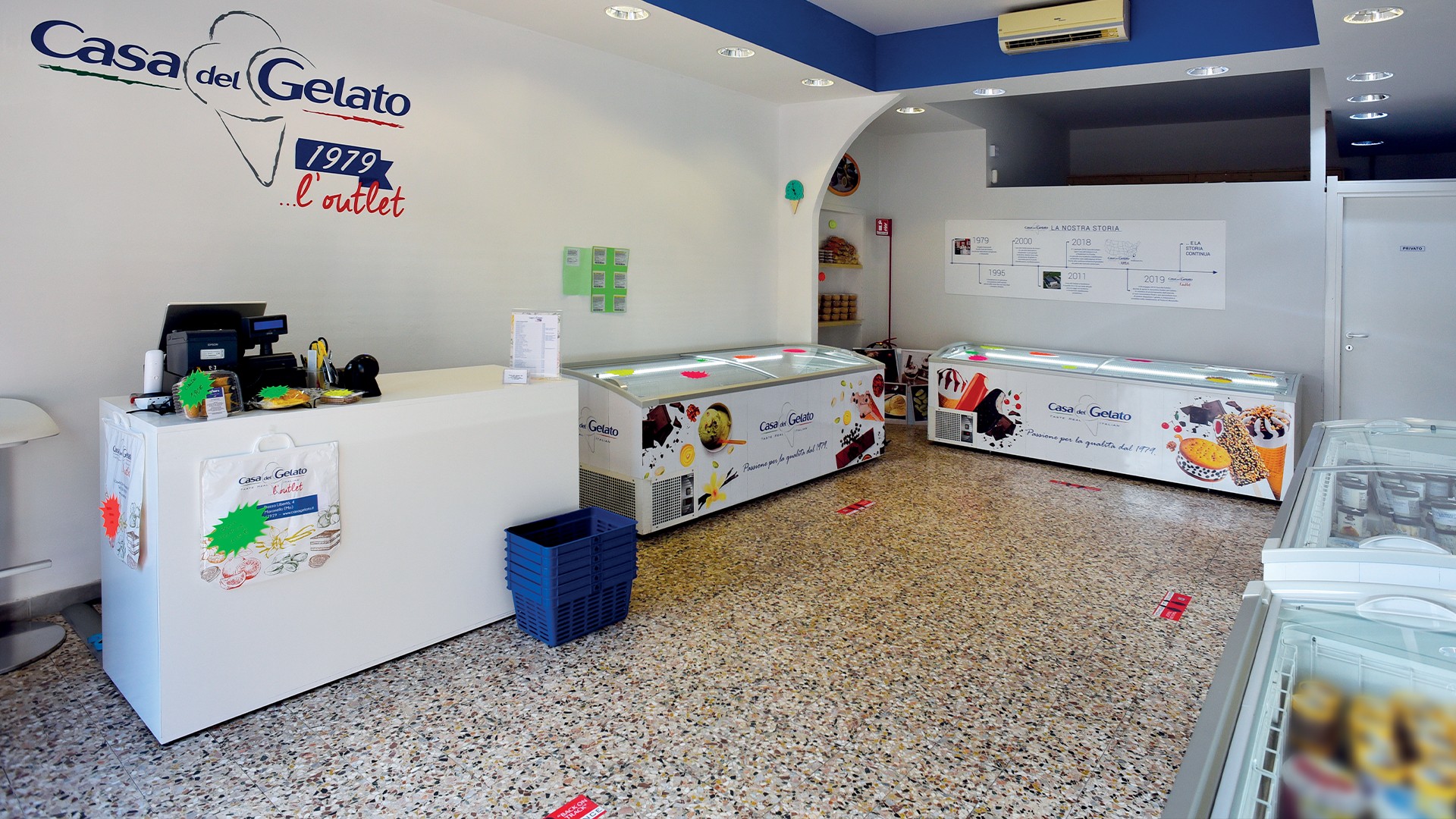 Casa del Gelato: the tastiest Outlet ever existed!
To celebrate our home town, where our headquarter is still based, we decided to open the Ice cream Outlet.
An exclusive shop offering clients and visitors to buy and browse our high quality ice creams.
Available in various formats and flavours, our artisanal ice cream is carefully crafted with the freshest ingredients. This is one of the reasons why our products are chosen from the most prestigious and largest confectionary chains of the great international distribution.
What makes our Outlet so special?
The chance to savour an artisanal ice cream 0 km, produced in our historic establishment in Pozza di Maranello, and directly delivered to our Outlet site.
Discover the deliciousness of a high quality ice cream, Outlet priced!
Come and visit us in Maranello's city centre.